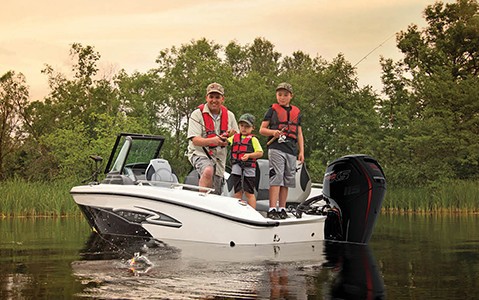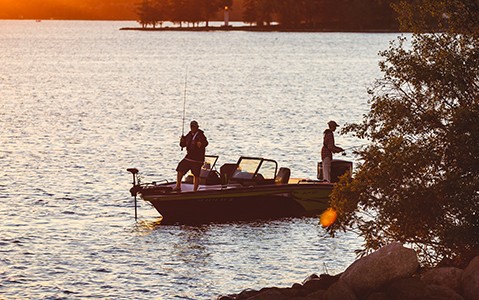 Paul Larson took to boats at the young age of 11, building his first boat on his family farm in Little Falls, Minnesota. He built duck and fishing boats for friends and local community members.
An increasing demand for his new boats pushed Paul to create his own factory, Larson Boat Works, which stayed strong in the face of the Great Depression.
Paul's plant doubled in size this decade. He also introduced a line of wooden boats and contributed to U.S. efforts in World War II by building training boats and wooden shell cases.
Larson resumed building pleasure boats and introduced the revolutionary Falls Flyer, which featured an airplane-like body and cockpit.
After experimenting with building wooden boats with fiberglass, Larson developed fiberglass molds. These molds resulted in the patented Rand Gun line and the best-selling All American line.
Larson expanded the All-American line and introduced all-new hulls, taking its place among the best fiberglass boat manufacturers in the country.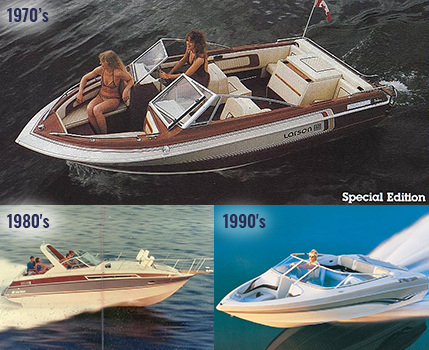 Larson continued to innovate with bold styling for the runabout market, with metallic finishes and luxury interiors. The new Delta Conic Hull design also resulted in faster planing and a softer ride.
Larson introduced the first wide-body, non-trailerable cruiser, the 30-foot Contempra. Irwin Jacobs purchased the Larson company in this decade.
Larson expanded the following model base throughout this decade: Cabrio cruisers, Escapade daycruisers and SEI outboards.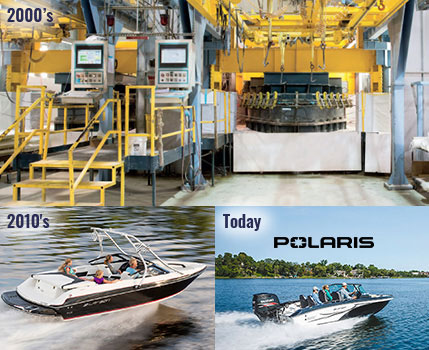 Larson FX explored new marine technlogy to create a precise manufacturing process for new boats up to 22 feet.
New models like the LX and LSR are introduced, continuing Larson's legacy of innovation.
Today, Larson FX has support from Polaris Industries, a Fortune 500 industry leader. Cutting edge research and development paired with Larson's rich history of passion and innovation leaves the future looking bright for the Larson boat brand.