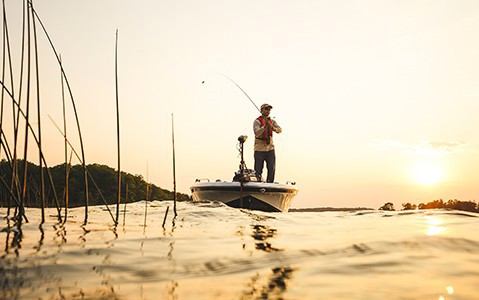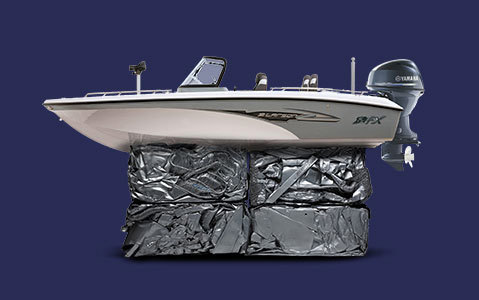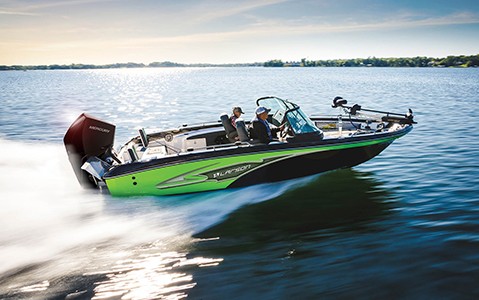 A Dryer, More Comfortable Ride
The FX fiberglass hull beats aluminum hulls, which suffer from tin slap, a cold feel and rivets that risk leaking. FX's reverse chines and flared sides also keep waves and spray down.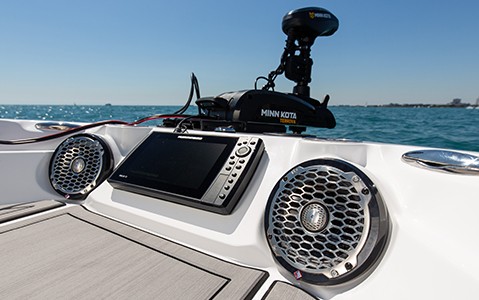 Finer Fit, Finish & Function
FX fiberglass fishing boats are polished perfection, as opposed to aluminum hulls that get drilled, riveted and welded—all potiential stress points for leakage.
FX fiberglass boats feature more fishing-friendly layouts than aluminum. Plus, FX infuses 4-pound flotation foam vs. the 2-pound foam that some aluminum builders use.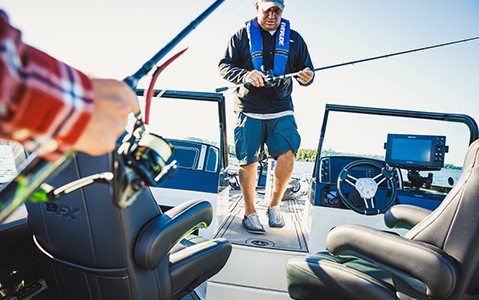 With FX's exact, computer-designed keels and strakes, you'll enjoy superior boat control vs aluminum. And better control equals more time in the fish "strike zone."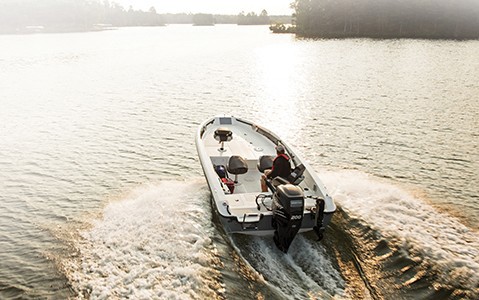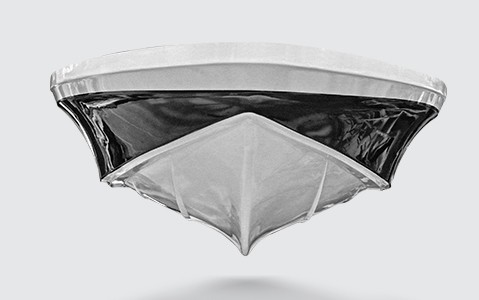 Our hulls have a 21-degree deadrise, which is among the steepest in the industry, allowing for a smooth ride in even the roughest water. On top of that, wide reverse chines make for quick planning, minimal bow rise and a dry ride.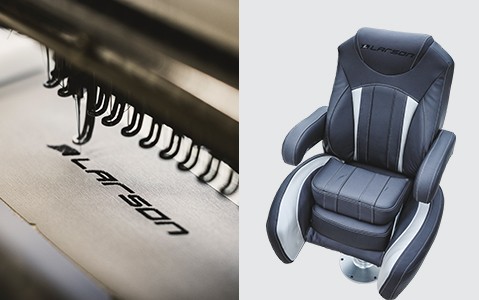 A flip-up bolster and extra-plush cushioning make long days on the water as relaxing as they are thrilling.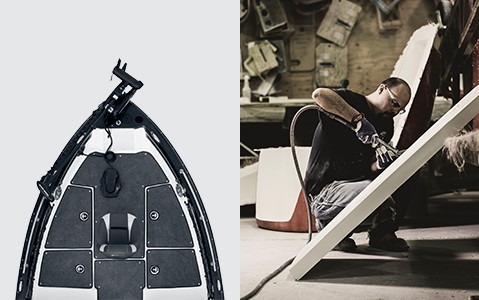 FX decks are spacious, strong and capable, giving you the confidence to spend more time making memories.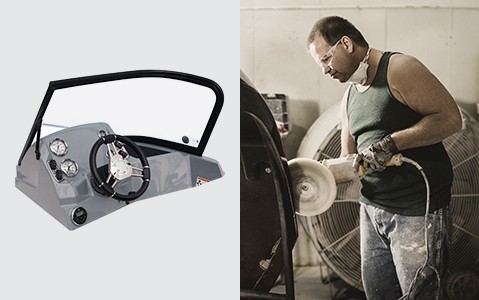 The curved windshield on Larson FX offers seamless views of the water. Plus, the expansive dash offers more room for flush mounting electronics.